Incoming
Welcome to Poland and Europe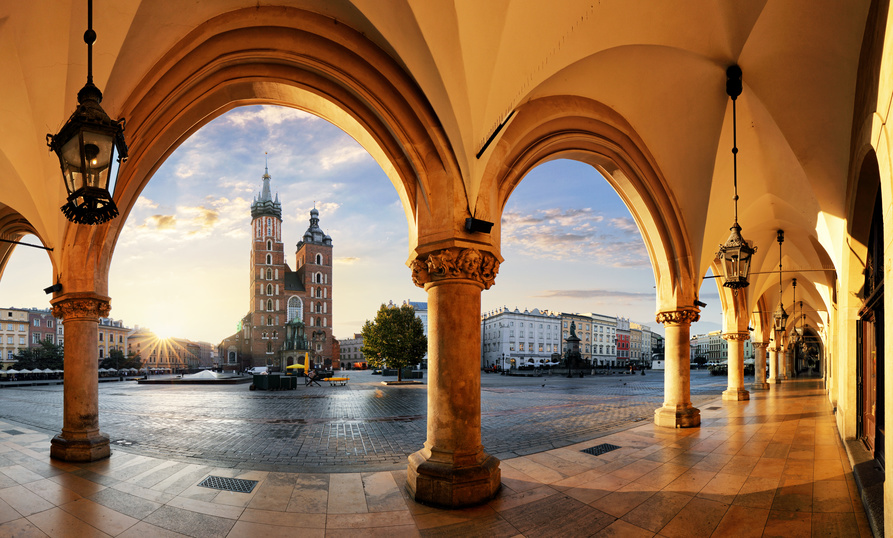 Dear Guests,
Welcome to Poland - the country of exceptional people, sights, food and culture.
This section is addressed to the groups coming to our homeland. We offer you the best services, comfortable hotels, interesting itineraries and great guides. Our services are tailored to your needs. We offer a wide range of tours.
AVANTI TRAVEL tour - operator was established in 2010, but people who created it had been tied up with tourism for several years. AVANTI TRAVEL has begun as a pilgrimages organizer, mainly to Italy, France, Spain, Greece, Malta and Portugal. Our first clients were some polish parishes and institutions, for which we organized a lot of tours to European countries. Our best products were pilgrimages to Rome, Lourdes, Fatima and Medjugorje Since the beginning we have worked also for Caritas Kraków, the most honest catholik charity foundation in Małopolska, helping children from orphanages, organizing their holidays. We are proud of that and hope that we will be able to do more for them in the future. The achieved success motivated us to further development.
For years we have started to cooperate with clients from another countries, like USA, France, Spain, Italy, China,, Hong Kong, Brazil, We expose the beauty of our country to them.
Our homeland is our pride: culture, shrines, UNESCO sites, great personalities like John Paul II, Saint Faustyna, Frederic Chopin, Lech Wałęsa.
We work for both individual and group clients.
We have divided our tours into some categories:
- PILGRIMAGES
- CITY TOURS

- PRIVATE TOURS

- CIRCUITS
During these trips we lead you to Wadowice - the hometown of John Paul II, the famous Shrine of Divine Mercy in Krakow – Łagiewniki, to the Shrine of Black Madonna in Jasna Góra and Kalwaria Zebrzydowska - favourite Marian shrine of John Paul II. We also offer tours to Nazi Death Camp Aushwitz-Birkenau and to Wieliczka - one of the oldest salt mines in Europe. With us you will see the most attractive cities in our country: Warszawa - the capital of Poland, historical Kraków and Wroclaw, the pride of Poles, Zakopane - the capital of winter sports. The wildlife lovers we invite to eastern Poland – the Białowieża Wildlife Sanctuary.
We may find for you a little pearls of our country, hidden a way from main tourist routes.

Write to us what kind of tour you need and we will arrange it for you. You can be sure of our best services and competitive prices.
We can provide services for you in whole Europe. (from Lisbon to Warsaw – everything you need)
You can find some of our itineraries here:
ITINERARIES


Inquiries should be addressed to: Agnieszka biuro@avantitravel.pl or Marek kontakt@avantitravel.pl.